Business development manager (digital service)
Onsite, Hungary, Full-time
Have an active role in growing our currently around 30-member global digital product design and development consultancy to 100+ people. We work mostly on HealthTech projects for US & EU clients, from stunning startup prototypes to large-scale systems for enterprises.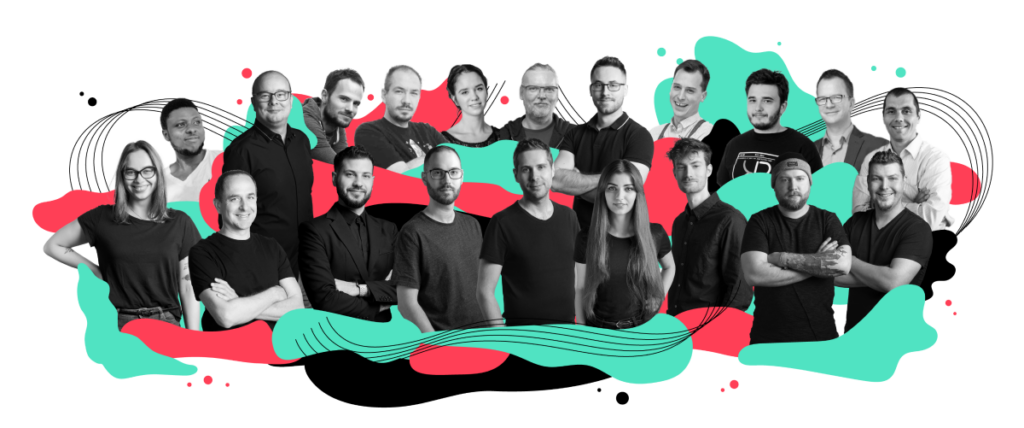 Excellence is important to us
Excellence is important to us. This is the engine of our growth. Making growth possible, flexibility helps us in dealing with situations seeming unsolvable.
We love sharing knowledge
We love sharing knowledge. This is the best way to gain experience and form a terrific community. We create publications, product discoveries, case studies and also organize webinars and conferences.
You will
work in the heart of Budapest at the beautiful Andrássy avenue in a bike, dog, and family-friendly workplace
join one of the fastest-growing digital product consultancies in Budapest and on its international projects
maintain client relationships of our US subsidiary with hot startups and enterprises like Volkswagen Group, Deutsche Telekom
build the continuously growing B2B network of our US subsidiary
reach out to companies and departments, who could achieve their business goals with modern, custom-developed web and mobile applications
contribute with sourcing, nurturing, qualifying leads and helping pre-sales team members in the quotation & contracting
cooperate with caring and growing the ecosystem partnerships including technology companies and event organizers
take part in targeting and achieving the varied sales and networking goals
help the whole lifecycle including the marketing, sales, pre-sales, delivery and support phases
expand our knowledge base with best practices and case studies
You should have
2+ years sales or customer service experience in software, IT or related industries at B2B segment
C1 or C2 level English knowledge and ability to sell to native speaker clients (native or bilingual preferred)
confident, articulate and professional communication with new contacts and partners via phone, email and other channels
an empathetic personality who is mainly asking questions to discover problems, then try to find solutions
enthusiastic networking attitude both to make new connections and to strengthen existing ones, even within the company to support the team spirit
tech-savvy, precise personality with a deep interest in CRM and sales automation tools (like Salesforce, Copper, HubSpot, Active Campaign, G Suite, PandaDocs, etc.)
Flexibility working with US clients, willingness to travel occasionally
Or even get advantages having
1+ years of software consultancy experience
experience in business analysis, software development methodologies or project management
experience in selling and contracting large enterprise projects
Perks
We believe that a supportive and inspiring environment is key in helping us focus on what matters the most: solving real problems of users and delivering excellent products to our clients. This is why we apply a flexible schedule, provide stability, and all the tools to support our productivity. We are working with cutting-edge computers, phones, and software and have access to an infinite amount of top-quality educational materials.
If it is feasible, you can work remotely, at home office or from our office. We are proud of our bike, dog, and family-friendly workplace, located on the most beautiful boulevard, Andrássy, having won several prizes, including Loveable Workplace.
Get to know us
We're passionate about creating an environment where people love to work together. Get to know the team and our company culture.
We love sharing knowledge
Let bene : studio enhance
your digital product!