HealthTech Networking Club
The invite-only networking club connects startups, investors,
healthcare providers and other key players in the HealthTech industry providing private networking opportunities.

The club also organizes the renowned monthly HealthTech RapidConf online event which is free and publicly accessible by anyone.

If you feel your business can contribute and benefit from the connections in the networking club apply for an invite! Find new clients, suppliers, investors, startup or enterprise partners and have private discussions with them.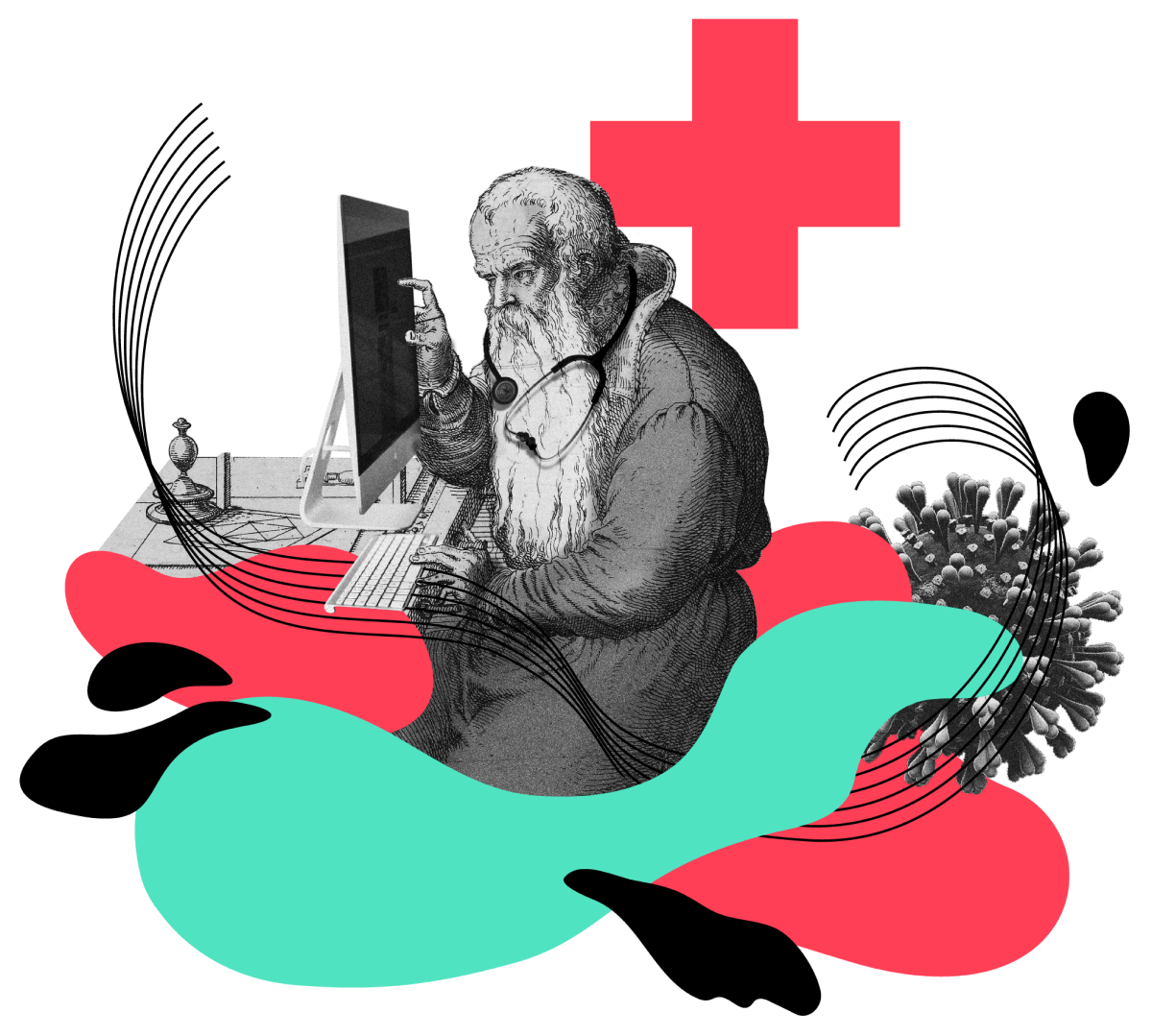 Discover the Networking Club
Browse the directory of our club members from the Healthtech industry. They include some of the key investors, consulting firms, startups, suppliers and heathcare providers.
Lindsey Williams
Lindsey is the Founder of Corylus Consulting and Co-Founder of MyUTI with more than 10 years of operational and commercial experience within the healthcare industry at multi-national corporations.
Lindsey Williams
Founder of Corylus Consulting

Joshua Goldberg
Joshua is the Managing Partner at Nath, Goldberg & Meyer who focuses on the Chemical, Pharmaceutical, and Biotechnology Department.
Joshua Goldberg
Managing Partner at Nath, Goldberg & Meyer

Chris Saxman
Chris is a Senior healthcare C-suite Executive, serial entrepreneur, board member, and mentor to startups, including Nymbl Science.
Chris Saxman
Board Member at Nymbl Science

German Accelerator
German Accelerator is an accelerator focused on empowering German startups to scale globally through fast-paced learning in leading international innovation hubs. Over 300 startups with $4.9 billion in funding have graduated from the GA programs since launching in 2012.
Edgar John Vogt
Company Scout at German Accelerator

HealthTech Product Accelerator by bene : studio
Focusing on the enhancement of HealthTech product design and technology the accelerator provides excellent time-efficient results.
Balint Bene
Founder and CEO of bene : studio

KidsX Accelerator
KidsX is an international association of pediatric hospitals that are focused on improving digital health innovation through collaboration. An annual accelerator program is run by KidsX by pairing leading pediatric hospitals with top digital health startups.
Dana Le
Program Administrator at KidsX Accelerator

Bayer G4A
Bayer G4A partners with healthcare startups and technology companies that are developing innovative solutions in healthcare.
Scarleth Roque
Digital Health Associate of Bayer G4A

ABHI
The Association of British HealthTech Industries (ABHI) is the voice of the HealthTech industry focused on enabling the HealthTech community to provide products and services that improve the health and lives of people—advocating for the industry and showing the value of health technology to key stakeholders.
Andrew Davies
Digital Health Lead of ABHI

Society of Physician Entrepreneurs
The Society of Physician Entrepreneurs provides a global platform for biomedical and healthcare entrepreneurs to connect and collaborate to achieve their goals.
Arlen Meyers
Founder of SoPE

Better Health Worldwide
Better Health Worldwide combines science, technology and a healthcare understanding to provide medical marking solutions that reach the largest amount of healthcare professionals in a timely and cost-effective way.
Richard Brook
President of Better Health Worldwide

bene : studio
bene : studio is a global consultancy, helping startups, enterprises and HealthTech companies to have better products.
Balint Bene
Founder and CEO of bene : studio

ECG Management Consultants
ECG Management Consultants has been the trusted adviser for thousands of projects across health systems, hospitals, academic medical centers, and medical groups since our founding in 1973.
Laura Barrera
Strategy and Performance Transformation Manager of ECG Management Consultants

Lynchpin Capital Partners
InnovatorMD is a healthcare innovation company, founded by Uli K. Chettipally, MD, MPH. Its main focus is to spread innovation from a physician's perspective through written word, presentation videos, live events, and one on one consultations.
Charles Huang
Managing Partner at Lynchpin Capital Partners

Munich Re Ventures
At Munich Re Ventures, the experienced investors at work closely with the Munich Re Group businesses across the globe in order to fund and partner with the best-emerging companies that are developing new technologies and business models – and risks – for tomorrow's world.
Ben Bergsma
Senior Associate at Munich Re Ventures

Global Health Impact Fund
Global Health Impact Fund (GHIF) is a Strategic Venture Capital Investment Network. Our investor-focused model invests exclusively on behalf of our clinician and healthcare professional investor network.
Orrin Ailloni-Charas
CEO of Global Health Impact Fund

Nixon Gwilt Law
Nixon Gwilt Law is the only US-based firm that is centered on healthcare innovation. Focused on supporting life science, digital health companies, and providers.
Rebecca Gwit
Managing Partner of Nixon Gwit Law

GL Law
GL Law is an independent law firm based in the UK providing expert commercial support and regulatory advice to healthcare businesses worldwide. We help navigate change, limit risk and plan for the future.
Melissa Toney
Head of Regulatory and Licensing of GL Law

Nath, Goldberg & Meyer
Nath, Goldberg & Meyer (NGM) is an intellectual property law firm engaging in all aspects of IP law practice offering both domestic and international general counsel services.
Joshua Goldberg
Managing Partner of Nath, Goldberg & Meyer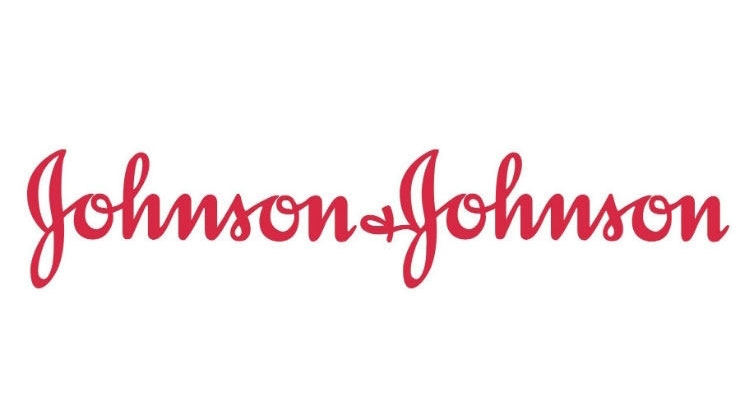 Johnson & Johnson
Johnson & Johnson is the largest healthcare company in the world, with more than 130 000 employees and over US$82 billion in revenue. Founded in 1886 the company produces medical devices, pharmaceutical, and consumer packaged goods.
Joana Duran
Global Medical Director of Johnson & Johnson

Austin Healthcare Council
The Austin Healthcare Council is a non-profit association formed to further establish the city of Austin's position as a global healthcare innovation center by healthcare industry leaders.apps, AI Technology, and proprietary algorithms.
Gus Cardenas
President of Austin Healthcare Council

The I.V. DOC
The I.V. Doc™ provides Telehealth services by bridging online patient requests with state licensed physicians, followed by hands-on treatments delivered by Registered Nurses in the comfort and privacy of the patients home, hotel or private office.
Ajala Ngarndi
Medical Director of The I.V. DOC

KNIME
KNIME, short for the Konstanz Information Miner provides a fast and intuitive advanced data science software.
Mihaly Medzihradszky
Head of Field Operations, EMEA of KNIME

Cushman & Wakefield: Global Occupier Metrics
Global Occupier Metrics is an online platform of Cushman & Wakefield that helps occupiers to make well-informed business decisions about their real estate portfolio.
Andras Nyeste
Consultant at Cushman & Wakefield: Global Occupier Metrics

Runway Innovation Hub: Runway Startup Ecosystem
Runway is the best workspace for tech companies in San Francisco. We provide all-inclusive memberships, meaningful connections and quality events for tech startups so they can succeed.
Joyce Haven
Startup Ecosystem Manager at Runway Innovation Hub

Ready, Set, Food!
Ready, Set, Food! focuses on early allergen introduction for babies with a system of easily mixed pre-measured daily packets.
Daniel Zakowski
Founder of Ready, Set, Food!

Span Health
Span is a digital care provider that enables people to improve their quality of life with support from the best nutritional and behavioral health professionals in the context of their lifestyle.
Patrick Samy
Founder of Span Health

Age-At-Home
Age-At-Home is a non-invasive AI-powered system that uses an aggregate of data from IoT and smart devices to improve the wellness of elders at home.
Karen Martin
CEO of Age-At-Home

mente
mente is an IoT startup focused on improving operating room efficiency for the hospital, patient, and surgical team by using predictive analytics to create an outstanding surgical experience while reducing cost.

Walk With Path
Walk With Path develops a range of mobility-focused wearables that focus on reducing the risk of falls in vulnerable individuals and improve their confidence when walking.
Nuala Burke
Clinical Lead of Walk With Path

LifeCuff Technologies
LifeCuff Technologies develops medical technology designed to reduce the human and financial cost of chronic wounds by making Ischemic Conditioning (IC) treatments feasible and effective.
Tom Moore
CEO of LifeCuff Technologies

Georgia Tech Research Institute
The Georgia Tech Research Institute is a highly-regarded nonprofit applied research and development division of the Georgia Institute of Technology.
Danika Tynes
Senior Associate of Georgia Tech Research Institute

Lumeris
Having the unparalleled ability of improving clinical and fininancial outcomes for their partners, Lumeris stands out among the numerous options for health systems, medical groups and payers.
John Fryer
Senior Vice President & Head of Market at Lumeris

SMACK.health
SMACK.health is an advisory service headed by Health 2.0 Co-Founder Matthew Holt, which helps health tech CEOs grow their companies.
Matthew Holt
Founder of SMACK.health

Intellihealth
Intellihealth is focused on the specialized treatment of chronic conditions using digital technologies combined with medical science, behavioral tools, and psychology.
Sloan Saunders
Founder of Intellihealth

Wellsheet
Wellsheet changes the electronic health record experience by using machine learning to create a predictive clinical workflow platform that allows physicians to view information that is contextualized and prioritized for their specific needs.
Craig Limoli
Founder of WellSheet

UBERDOC
UBERDOC provides priority access to the best doctors for an affordable, transparent price. Includes In-Person and Telemedicine appointments.
Paula Muto
CEO of UBERDOC





Apply for an invite to become a HealthTech Networking Club member
Find new clients, suppliers, investors, startup or enterprise partners
To apply, please complete the following steps:
Step 2: Write a short introduction and tell the group how you can contribute to the community
Once your application is accepted, we'll add you to our mailing list, include you in our Slack channel, and,
upon request, feature you on our website.
Discover the events by the club
The networking club is not only about private discussions and knowledge sharing. It also organizes free online events to connect a wider audience to this industry and share interesting news about financing, IoT, UX, and AI in the form of keynotes, panel discussions and startup pitches. Join our next event and see what it is all about! Check out the full list of events here.
Let bene : studio enhance
your digital product!