bene : studio is a global consultancy, helping startups, enterprises and HealthTech companies to have better product
Event Recap: Telehealth RapidConf: September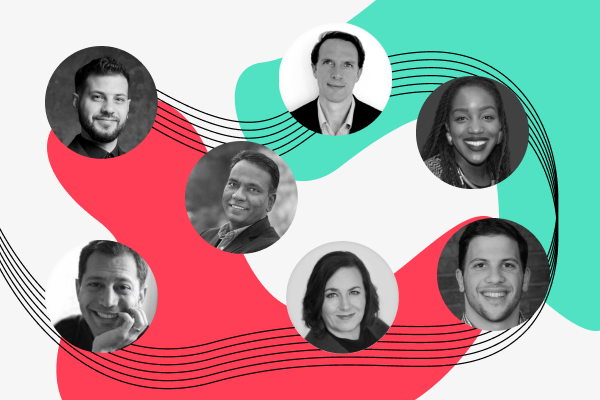 The Telehealth RapidConf: September online event was live on September 17th. It is a monthly knowledge-sharing event organized by the Telehealth Networking Club.
The invite-only club is a community for Telehealth startups, investors, consultants, suppliers, and healthcare providers. If you are a Telehealth company and think your organization can benefit from new connections and contribute to the community, apply for membership on the Telehealth Networking Club page.
The September event had a startup pitch session and a panel discussion on how Telehealth changes health systems.
The event video already attracted 2 – 4 000 views from the Telehealth ecosystem and great feedback from figures like Uli K. Chettipally from InnovatorMD who said:
"It is great to see this interest in the technology that is going to make healthcare accessible and convenient for people. Kudos to the organizers!"
Read along to find the event summary and videos.
The Telehealth Startup of September
4 startups pitched their product this month to win the Telehealth startup of September Award.
The session was moderated by Sandra Miller (Runway Innovation Hub) and the panel of judges included Orrin Ailloni-Charas (Global Health Impact Fund), Ben Bergsma (Munich Re Ventures), and Balint Bene (bene : studio).
Pitching startups were Cliexa, a care management platform, Nephrodite with an implantable hemodialysis device, ExamMed, a platform enabling reimbursable video visits, and LifeCuff Technologies with a medical device to treat chronic wounds.
After each pitch, judges scored the presenting startup on a scale of 1-5. At the end of the session, the judge's scores were tallied up and the winner announced. The result of the pitches was a tie between Cliexa and LifeCuff Technologies. They both received the Telehealth Startup of September award.
Watch the full video with the presentations:
Panel discussion on health systems
This month consultant Fabien Beckers, Founder of Arterys, facilitated a discussion with Craig Zevin, COO of UBERDOC, Ajala Ngarndi, Medical Director at The I.V. DOC, and Uli K. Chettipally, Founder of InnovatorMD, on how Telehealth can improve health system performance.
In this session panelists considered how doctors can use Telemedicine outside of hospitals, how can technology replace face to face appointments, and how different business models affect delivering care.
The key take-aways were that new Telehealth systems are built around the patient and not around hospitals and insurance companies, which can result in more efficient healthcare.
Using Telemedicine platforms with compliant data collecting and data science the focus from "fixing problems" will shift to preventive medicine.
These systems will be able to detect early signs of medical conditions and fix underlying problems by involving providers outside of medicine i.e. social workers.
Watch the full panel discussion here:
Join our next free event in October on IoMT
The next free event by the Telehealth Networking Club is going live on October 22nd. In the event, panelists will discuss how IoMT is revolutionizing healthcare and find answers to:
How the Internet of Medical Things is improving healthcare for patients & professionals?
How the Internet of Medical Things is meeting new healthcare demands during COVID-19?
How to build healthcare around patients where there are multiple touchpoints?
Sign up on the event page and we mail you the live video link before the event. Sign up
Let bene : studio enhance
your digital product!