bene : studio is a global consultancy, helping startups, enterprises and HealthTech companies to have better product
FemTech – It's not a niche!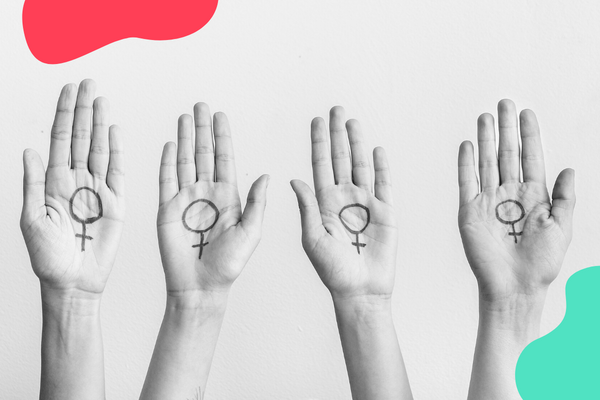 FemTech is a term used to describe software, diagnostics, products, and services focused on improving or supporting women's health. It covers a wide range of things, starting from fertility solutions, period-tracking apps, pregnancy and nursing care to women's sexual wellness. FemTech is about finding solutions for previously underserved, female-specific problems by leveraging digital technology solutions.
Introduction
Let's begin with a statement: as it affects 51% of the population, FemTech is definitely not a niche. Luckily, creating more specific and unique solutions for women is getting increasingly popular – however, its progress is probably slower than other HealthTech fields'. But what's the reason behind that?
Psst! This article is based on a webinar held in 2022 featuring Lindsey Williams (Co-founder of MyUTI), Missy Lavender (CEO and Founder of Renalis) and Dr. Sophia Yen (CEO and Co-founder of Pandia Health). To see what our experts had to say, check out the recording!
The lack of investments in FemTech
Based on Dr. Sofia Yen's insights, only 3% of VC money is going to companies founded or led by women, and this number only decreased during COVID. The industry needs more executives to step up and make investments, but first, they need to realize that FemTech means an outstanding business investment. The numbers are there, and the profit is there: according to Dr. Sofia, women's health market is estimated to reach over $1 trillion by 2027.
Females actually control 80% of the decision-making in healthcare: next to deciding for themselves, they are also taking care of their families. It's good news for investors who are more interested to serve the whole healthcare market: instead of just getting half the population, they are getting three-quarters, in terms of the healthcare decisions that women are making. This means FemTech doesn't necessarily have to be limited to the things that directly impact women.
From a business point of view, people tend to invest in things they understand, or they've personally experienced. So, for example, when you're talking to an investor about something that disproportionally affects women, it's very difficult to make the pain points understandable and make sure they resonate. You don't just need to overcome the standard questions of an investor, but you as a business owner, must justify that this is an actual problem that needs to be solved, according to the experience of the panel.

Why FemTech is important
HealthTech tends to focus on people as a single entity, as one big healthcare community with health issues to solve. But it often forgets to think about what's it like for someone living with chronic urinary tract infection, leakage issues, monthly bleeding, and pain. The attention to these specific needs is much lower, but these issues need urgent solutions, as the women impacted are missing from work, their relationships are compromised, and they can easily end up with anxiety, depression, and obesity as a consequence. Fortunately, influential FemTech leaders who aim to solve the root of the problem tend to get in the spotlight more easily, and they have a great chance to stop more substantial population health issues.
FemTech represents the opportunity to have equality in healthcare and to have solutions and systems that are designed for women's bodies. However, 75% of the women surveyed by Pandia Health are frustrated with the care they receive. They feel dismissed and not heard by their physicians. It is definitely a struggle to prioritize women's health: bleeding or menopause aren't appealing things or trendy topics that are easy to discuss, and the lack of transparency makes it even more difficult to build digital products around them. There's an intense frustration caused by the system built by men for men, and women demand a new approach to be served, based on the panelists' experience.
In a very slow but steady manner, we can see important transactions happening in the field of FemTech. For example, Natalist, a company focusing on fertility has been acquired by Everly Health, a billion-dollar-valued company founded by Julia Cheek. Women supporting women is a powerful thing and seems to represent a solution after decades of ignorance.
Education is essential
Feminist issues are receiving a lot of attention these days, mostly through modern media. The knowledge of how women have stood up for their rights and the general understanding of how much pressure they experience by working full-time at their jobs and their homes will hopefully influence dominant tendencies in the future.
Education is empowerment in a lot of ways, but talking to more women also will give mostly male investors an understanding of what their needs are. Women want to talk through these issues that they're having. Tailoring the user experience and design to women's busy lifestyles is important, and implementing more rewarding, fun, and creative solutions definitely makes the digital service more loveable. Products made by women for women – especially when the CEO or the CTO is personally using the product – will probably be better tailored to these preferences.
Conclusion
There's a lot of room for improvement and potential in FemTech, and we're still at the beginning of this journey. If we look at millennials and Gen Z, they have much higher demands for modern solutions: all of them have smartphones with 24/7 access to the world wide web, and they wish to have solutions immediately by just downloading an app from the app stores. This exciting journey can only be made better by encouraging investors to take part, and women continuing to express their needs and use their voices to shape it.
Are you interested in developing a digital FemTech product? Good news! bene : studio is a full-stack developer agency building and working with top-notch digital services. Do not hesitate to book a free consultation with us!
Let bene : studio enhance
your digital product!