bene : studio is a global consultancy, helping startups, enterprises and HealthTech companies to have better product
How to build a scalable digital product and how to fail one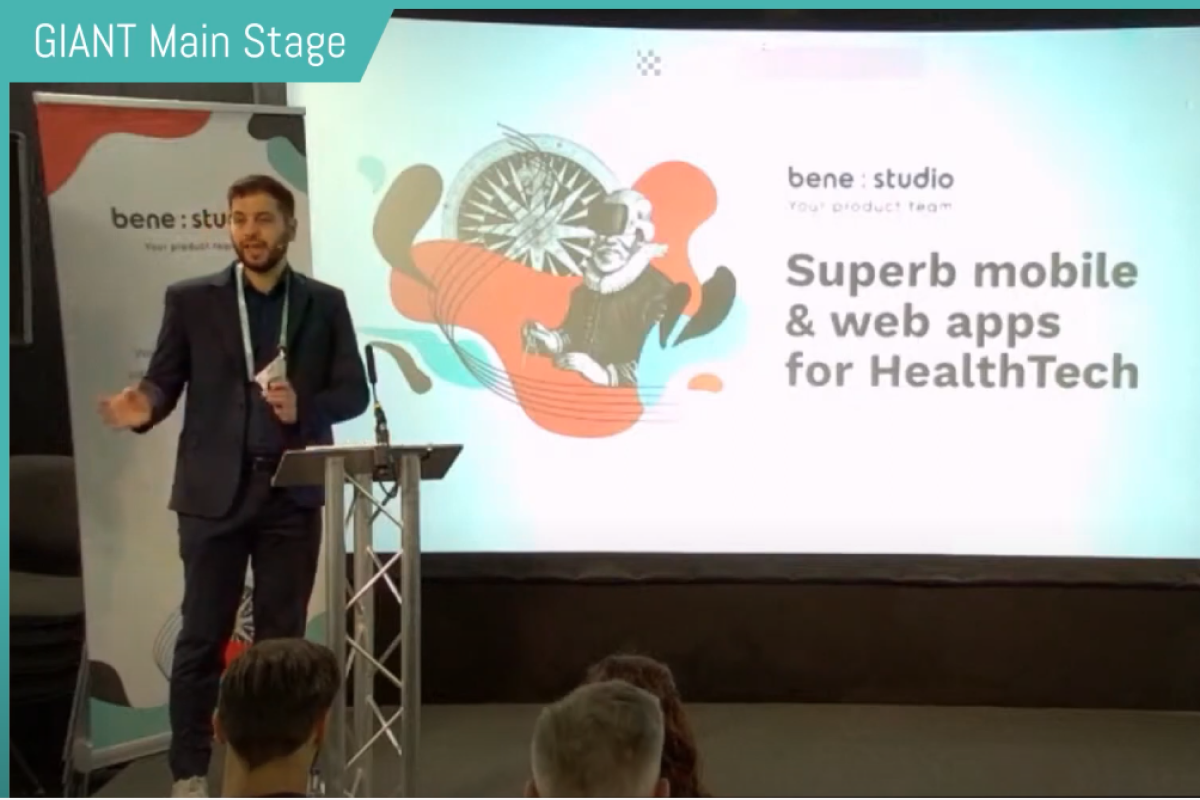 Bene : studio was a sponsor and presenter at the GIANT Health event, Europe's leading, unmissable HealthTech innovation festival with numerous informative conferences, world-class speakers, immersive workshops, and a cutting-edge health tech startup competition.
We brought real-life experiences for enterprise managers and advanced startup leaders during the event. By sharing our experiences, we did our best to show best and worst practices, and ways to avoid pitfalls while managing software design and development.
Watch the presentation + Q&A at GIANT Health
See examples of why and how HealthTech projects often fail and learn from these examples. Get an insight on how to create a realistic, implementation-ready product strategy and roadmap to avoid costly reshaping projects later.
In the presentation we mention topics like:
roadmaps
balancing features and stability
less vs. more in UX
functional vs. non-functional requirements
technical scalability and architecture

Let us take a look at your digital product
We are a global consulting firm that designs, develops, and supports end-to-end solutions for HealthTech, corporate innovators, and startups. Book a free consultation, share your needs, and we will show you how we can help you get there.
Let bene : studio enhance
your digital product!