bene : studio is a global consultancy, helping startups, enterprises and HealthTech companies to have better product
Interview with HealthTech Award Winner: iPill Dispenser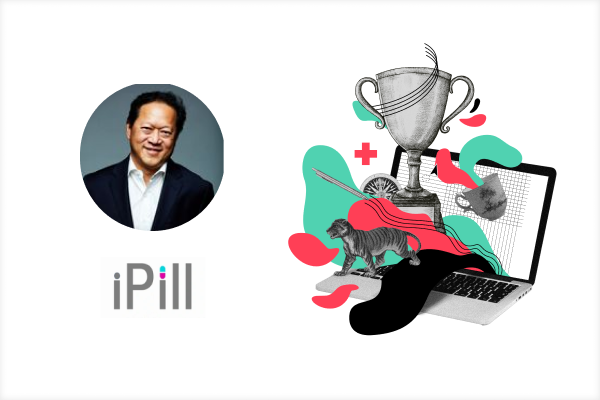 Interview with HealthTech Networking Club member and winner of the HealthTech Startup Award in April: iPill Dispenser. CEO and Founder Dr. John Hsu answered questions about the startup's origin, the dispenser and application, and advice on building a B2B company.
iPill Dispenser is a digital health hardware innovation designed to improve prescription adherence and reduce opioid diversion and abuse through a secure dispenser and mobile application. The dispenser and app ensure that the prescribed person has access to opioids at the prescribed dose, safely disposes of unused opioids, and monitors patient respiration.
The Story
Q: Could you please explain how your work as an anesthesiologist inspired you to create the iPill Dispenser?
A: For the past 28 years as an anesthesiologist and chronic pain management physician, I would write opioid prescriptions for pain. Patients would often return to the clinic to get more opioids. They were not taking them as prescribed. I could not monitor their medication adherence to opioids at home so I created the iPill. Using the iPill means that only the patient prescribed can access the opioids at the prescribed dose and time.
The Solution
Q: Can you please explain how patients can use the iPill application that can be connected to the dispenser?
A: Patients will be able to access the iPill app on the Apple store or Google Play store or use a QR reader to download the iPill app directly into their phones. The iPill app uses the Bluetooth feature of patients' own phones to wirelessly connect securely to the iPill dispenser.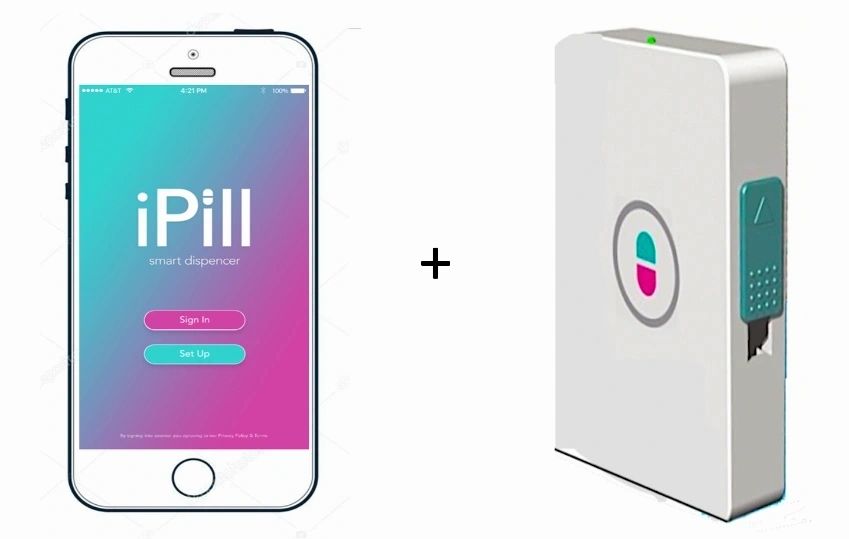 Q: Can you explain the benefits of the real-time analytics that the iPill application provides and which healthcare groups can benefit most from it?
A: Real-time analytics for the iPill can save lives. A connected biosensor detects respiratory rate which if depressed can mean opioid-induced respiratory depression or pending distress. Opioid access from the dispenser would be terminated and 911 could be called to bring rescue services. High-risk patients would benefit the most from respiratory monitoring. 63% of patients released from an inpatient rehab center relapse on the first day. These patients usually take the same dose of prescription or illicit opioids as prior to entering rehab. Because they were being weaned off of opioids in rehab, they are no longer tolerant to their usual high dose, overdose and die.
The Successes
Q: What do you consider to be the biggest success you've had since iPill Dispenser was founded, and why?
A: Continued forward despite is our biggest success. This project has so many moving parts and we have been reaching milestone after milestone. We have 3 grants, an FDA breakthrough designation, an FDA Class I 510K exemption, a manufacturer, a distributor, a few purchase orders from customers, and in a recent development a lead investor. It looks like we may be overprescribed.
The Next 5 Years
Q: Where do you see iPill Dispenser in 5 years?
A: We hope to make the iPill a market leader that will become the standard of practice. The child-resistant cap was developed by Dr. Henri Breault in 1967 and made a federal mandate in 1970. Child hold overdoses dropped 91 percent. Kids have gotten smarter. 1 in 4 opioid overdoses now involves children and teens. By secure opioid storage, active control dispensing, destruction of unused pills upon tampering or prescription end, the iPill can save lives, reduce medical expenses, and improve healthcare. The iPill is the 20th-century upgrade to 19th technology.
The Advice
Q: What advice do you have for founders on funding options (bootstrapping and crowdfunding specifically), gaining FDA registration, and building a B2B company?
A: There are so many moving parts, it can become overwhelming. The best advice I ever received was to tell a story. It appeals to potential investors on a crowdfunding platform and it helps you keep all the moving parts balanced, it helps you in creating a pitch, and a pitch deck to send to investors. Gaining FDA registration is best handled with a good FDA consultant. There are too many nuances to keep track of that a good consultant is worth their cost. In building a B2B company, telling a story about taking the product from manufacturing to the customer, helps to identify strategic partners and potential customers. Telling a good story sells.
The Pitch
To learn more about iPill's app and dispenser improving prescription adherence and reducing opioid diversion, watch their full pitch presentation from the HealthTech RapidConf: April on YouTube.
About The HealthTech Networking Club
IPill Dispenser is part of the HealthTech Networking Club, an invite-only networking club that connects key players in the Healthtech industry and provides private networking opportunities.
Become a member and network with John and other HealthTech, Telehealth, or IoMT startup leaders, consultants, investors, and healthcare providers. If your organization is a part of the HealthTech ecosystem, apply for an invitation to the HealthTech Networking Club here.
Let bene : studio enhance
your digital product!