bene : studio is a global consultancy, helping startups, enterprises and HealthTech companies to have better product
Q&A With Startup Focused On Better Health Habits: Uplyfe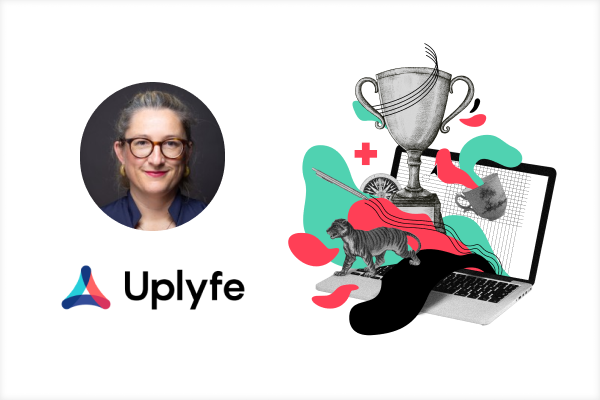 Interview with HealthTech Networking Club member and winner of the HealthTech Startup Award in May: Uplyfe. CEO and Founder Dr. Isabelle Rottmann answered questions about the inspiration behind the startup, how the app supports the creation of medically optimal habits, and advice for B2B2C founders.
Uplyfe focuses on making self-care easier and more effective. Their AI-powered health platform provides individualized nutrition and exercise plans, symptom monitoring and analysis, check-up reminders, and access to specialists.
The Inspiration
Q: Could you please explain how experiences from your family inspired you to create Uplyfe?
A: Cardiovascular diseases and diabetes run commonly in my family. When my dad was diagnosed and realized how little support he got to manage the disease himself, I was sure that such a platform to support chronically ill patients would definitely change many lives for the better.
The Solution
Q: Can you please explain how Uplyfe supports the creation of medically optimal habits?
A: It starts with you picking a health goal that motivates you. You then begin scanning food you would like to eat, and our AI coach tells you how healthy this choice is for you and why. It also provides you with a self-cooking proposition if you decide to cook yourself. It will show you how large your gap for exercise and kcl are for the day. Our coach also helps you with your key self-management routines like measuring your blood pressure and glucose or your symptoms and even tells you if the trend for ten biomarkers is positive.
Once our AI has detected a suspicious pattern, you get interventions of a deep threshold to follow up on potential risks and get professional support (e.g., telemedical anamnesis or a survey to define the degree of mental health issues as a first step).
All data can be shared with your family doctor, caregivers, or nutritional specialist to close the ecosystem conveniently around the patient and make the data exchange easy. No other data is shared automatically. It is always the users' choice to proactively share it each time.
The app also won't make a medical diagnosis, only direct you to the relevant parties that can deliver direct support.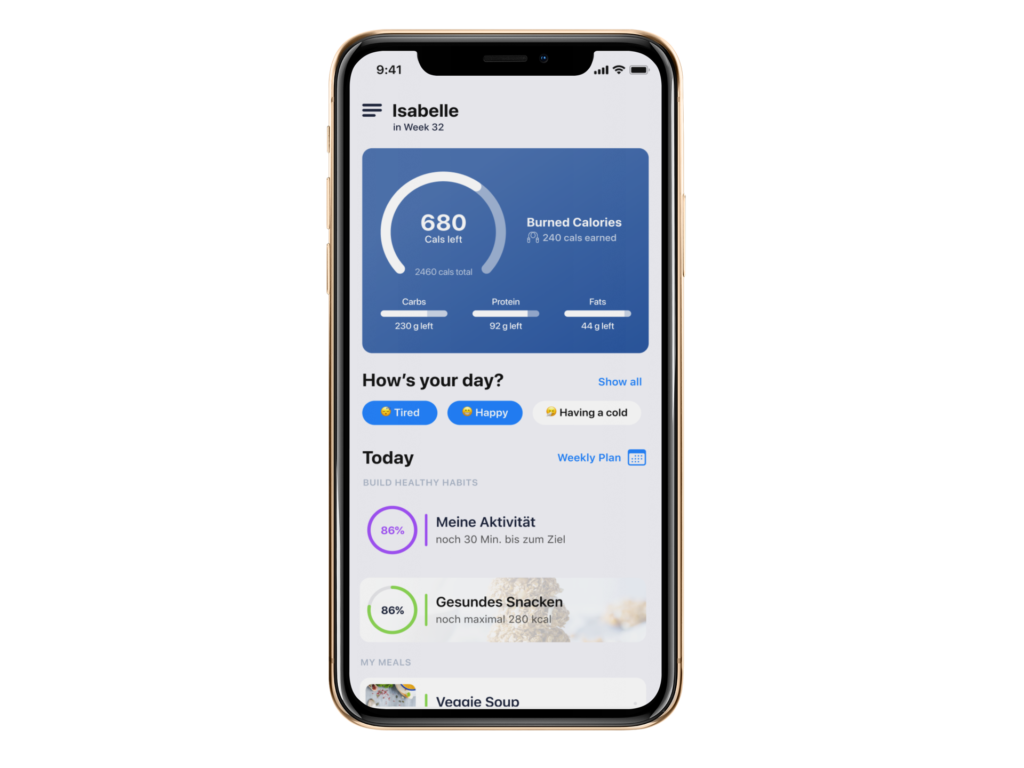 The Successes
Q: What do you consider to be the biggest success you've had since Uplyfe was founded, and why?
A: That we could really provide a solution that the users value. That sounds banal but is the secret ingredient to solving the wave of lifestyle-induced chronic diseases. This success can be expressed in impressive figures:

1) We lose only 34% of users after three months and have ⅓ users using the app daily.
2) We reduced body weight for 85% of the users, sedentary lifestyle for 74%, and blood glucose and pressure for at least half of the population.

These statistics show us that what we do works, and numerous lives are saved by amending certain aspects of their lifestyle.
The Future
Q: Where do you see Uplyfe in 5 years?
A: We want to be the leading AI-guided platform where all kinds of complementary partners build health ecosystems around a real patient need. This will allow patients to fulfill their self-care tasks with their partners of choice and in a more informed and autonomous way.
The Advice
Q: Can you share advice on big concept pivots (e.g., your hybrid model to digital)?
A: We learned that it is critical to understand how your user group uses your service and find innovative and radical ways to satisfy the underlying need. It will also teach you about who your target group is and who not.
Q: What advice do you have for founders on starting a B2B2C HealthTech company?
A: Talk with patients about their problem, then about challenges their used solutions bear, and then with partners in the ecosystem about their constraints. That takes some time, but that is where the great potential in HealthtTech is buried today. Incumbents are too stuck in the past and the present to develop racial propositions for the future. Use this asset of being an outsider and be a radical advocate to the client.
The Pitch
To learn more about Uplyfe improving the formation of medically optimal habits, watch their full pitch presentation from the HealthTech RapidConf: May on YouTube.
About The HealthTech Networking Club
Uplyfe is part of the HealthTech Networking Club, an invite-only networking club that connects key players in the Healthtech industry and provides private networking opportunities.
Become a member and network with Isabelle and other HealthTech, Telehealth, or IoMT startup leaders, consultants, investors, and healthcare providers. If your organization is a part of the HealthTech ecosystem, apply for an invitation to the HealthTech Networking Club here.
Let bene : studio enhance
your digital product!