bene : studio is a global consultancy, helping startups, enterprises and HealthTech companies to have better product
Technology challenges faced by HealthTech companies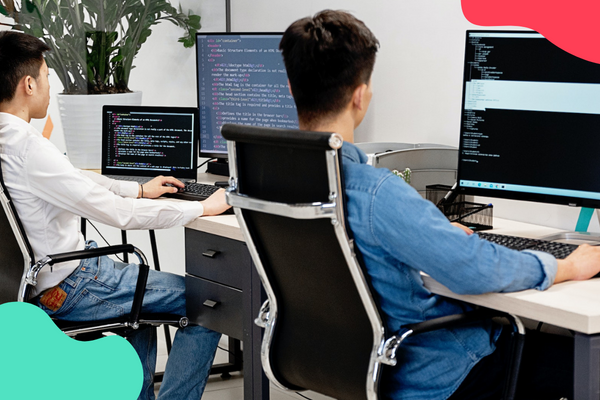 Due to the rapid growth and shift in the healthcare industry, HealthTech companies come in all shapes and sizes. From fitness trackers to medical devices, an array of exciting technologies are being built that revolutionize healthcare systems. They all have one thing in common: they have to tackle big challenges. Technology challenges play a massive role in the success of these organizations. This article collected the four biggest roadblocks faced by today's HealthTech companies.
Privacy and security
A data leak always means a disaster, especially when a product stores personally identifiable and essential medical information. To protect the patient and the healthcare company, you must address the delicate issue of handling sensitive data. The bad news is: it can massively slow down teams designing healthcare solutions. There are strict laws protecting patient data and healthcare facilities, with high-security standards to protect medical records.
The Health Insurance Portability and Accountability Act (HIPAA) is the most relevant and well-known regulation introduced in the US in 1996. To create a healthtech app in the US that contains sensitive data, you must comply with its rules and ensure the security of medical records. In the EU, a relatively recent legislation called The General Data Protection Regulation (GDPR) keeps an eye on health apps that collect data on EU residents. Of course, there are many more regulations you need to comply with in different countries, and their ever-changing nature requires frequent revisits and iterations.
To win this game, you'll need a proactive approach and implement best practices next to robust security measures, like encryption and multi-factor authentication. Getting a SOC2 certification can save you some headaches and give a good first impression to your partners and customers.
Implementing an EHR (Electronic Health Record) integration
To make sure medical records are accessible conveniently across digital software solutions, healthtech companies need to implement an electronic health record (EHR) integration. EHR allows easy access to patient records across different systems, including personal information, medical history, and more, so that information can be accessed wherever and whenever needed. EHRs are the only way to provide patient-centered healthcare and offer real value to your customers.
Implementing an EHR integration into your digital product is a complex and time-consuming task, but most healthcare technology companies have to tackle it one way or another. It means an enormous technical and administrative challenge for companies, especially for the smaller ones: third-party EHR vendors only tend to partner with early-stage companies once you have some mutual customers and actual proof of your product's validity. It's a chicken and egg situation: you can only prove your product once you have an EHR integration, and you can only get the EHR integration once you prove the value of your product. And to provide real-time, data-driven insights for your customers (using data analytics, machine learning, or predictive analytics), health systems entirely rely on EHRs.
Luckily, more scalable solutions are on the rise: Application programming interfaces or patient experience platforms that integrate with certified EHR technology are becoming more prevalent, benefiting both patients and developers. Some great examples are Redox, NexHealth, and athenahealth.
Teaming up with the right developers
Should we build it in-house, or should we outsource it? One of the biggest questions of the universe. The answer usually depends on company culture and the pressure of scaling as quickly as possible. Some teams like to own the E2E software development process, but some find working with vendors more cost- and time efficient.
Building on the foundation of your in-house engineering team will help you achieve better and better results over time, but they may need to gain the skills you need for that project. You need to invest time and money in training your team, but it's a long-term investment that pays off: they are more interested in your company's success, so they are likely to be more dedicated. However, full-time team members are more expensive and demand a longer commitment than outsourcing. It also became tough to attract the right engineering talent, given the current dynamics and landscape of the IT industry.
"When you're thinking about the price of a developer in-house you have to take into account that it is not just the cost of their salary, but they have to have a manager, CTO, you need to spend on hiring, benefits, vacation time. Working with an external vendor that already has talented engineers saves valuable time, effort and money. We've been working with bene : studio to help us with our software development which has been a really great experience."

Eric Gastfriend
Founder & CEO, DynamiCare Health
If you only need help for a few projects, it makes more sense to outsource a task or project. This way, you only need to make a financial commitment for a shorter period of time, making this a more cost-efficient solution. As well as being subject matter experts in the field, they have more experience in the area you need, having solid, in-place processes that have already proven to be successful. Maintaining transparent and clear communication with well-defined deadlines with your vendors will also ensure that you deliver your project on time. Pro tip: Be prepared for clarifying boundaries and asynchronous collaboration.
Psst, if you are looking for a full-stack developer agency building digital products for HealthTech companies, do not hesitate to book a free consultation with us!
Disrupting old conventions in healthcare
It's a fact: healthcare systems often need more time to implement the latest technologies. It's hard to convince old-timer healthcare providers that these solutions are worth adopting as they deliver tangible, measurable, and trustworthy results to patients. Even if your company developed a first-class digital solution, it'll take time and effort to persuade – and get paid by – big healthcare systems.
The healthcare industry is more resilient to changes than other industries. Some providers and doctors still want to go back to using paper and pencil, as operating EHRs and other modern technologies require learning and a deeper understanding. The providers and patients can feel like the healthcare system is fine without inventive technology solutions, so you have to ensure that your product's implementation doesn't mean a burden and that it seamlessly fits into existing processes.
See what the experts have to say!
We held a webinar as part of our HealthTech Networking Club where we invited industry leaders Craig Limoli (Co-founder & CEO, Wellsheet), Eric Gastfriend (Founder & CEO, DynamiCare), and Sloan Saunders (Co-founder & CEO, Intellihealth) moderated by our CEO, Balint Bene, to ask their thoughts on the most prominent tech challenges. Rewatch it here for more insights!
Let bene : studio enhance
your digital product!