bene : studio is a global consultancy, helping startups, enterprises and HealthTech companies to have better product
Bringing HealthTech to Underserved Communities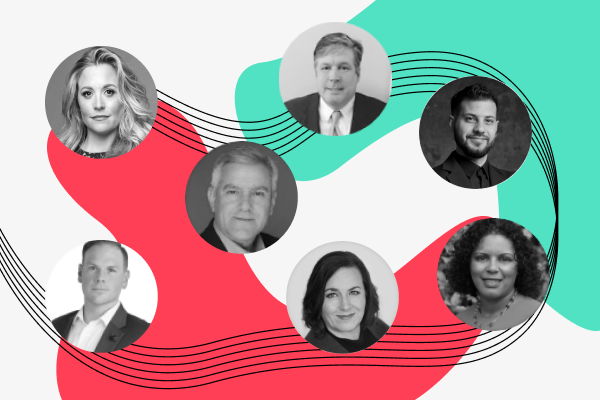 The November RapidConf event was live on November 19th. It included a panel discussion on how to bring HealthTech to underserved communities and the value proposition of redefining the healthcare system, followed by a startup pitch session.
The monthly knowledge-sharing event series is organized by the HealthTech Networking Club. The invite-only networking club started as a community for Telehealth startups, investors, consultants, suppliers, and healthcare providers, but now accepts applications from all areas of HealthTech such as IoMT, Pharmatech, Biotech, etc. to bring more valuable connections to its members.
If you are a HealthTech company and believe your organization can benefit from new connections and contribute to the community, apply for membership.
Learn more about the HealthTech Networking Club ›
The event video has already attracted 7300 views on Facebook and more than 3600 views on YouTube from the HealthTech community. View our next event, subscribe to our YouTube channel, and receive notifications about upcoming events.

It is imperative to bring Healthtech to Underserved Communities
The importance of HealthTech serving communities was discussed by Lindsey Williams (Corylus Consulting), Gus Cardenas (Austin Healthcare Council), Steven Sandquist (AidMedx), Adimika Arthur (HealthTech for Medicaid), and Balint Bene (bene : studio).
The speakers began by discussing the increasing importance of HealthTech ethics in product and user design.
Adimika Arthur brought the example of pedestrian crossings which should work for children, the elderly, and people with disabilities as well. Providing a good product design also helps serving groups that are often left behind.
Gus Cardenas reaffirmed this point with his real-life example of a medical product presented to him that was too large to use in an operating room and also was not able to be used properly by left-handed doctors. The company should have involved users in their product design from the beginning to save them cost and time.
Balint Bene sees that the first wave of HealthTech companies that only serve the tech-savvy leaving many people unserved. This can be solved by the education of users and tailor-made systems to serve special needs. These solutions like audio control are ready and merely need to be implemented.
Steven Sandquist emphasised the importance of defining the identities of users within the data.
The adoption beyond "first-movers" would result in a rapid acceleration in HealthTech which at the end of the day would change the healthcare paradigm from sick care to well care.
Adimika Arthur pointed out that there is an obligation for HealthTech companies to solve problems or make sure that their tech solutions are impacting the health of the population and not just focusing on rapid growth or 10x return on investment.
Gus Cardenas urged to give entrepreneurs the problems for them to solve versus waiting for them to identify them.
Watch the full event video here, leave us a comment, or if you are a HealthTech organization consider joining the Networking Club.
HealthTech Startup Award
3 startups pitched their product this month hoping to win the HealthTech Startup of November Award.
The session was moderated by Sandra Miller (Runway Innovation Hub) and the panel of judges included Orrin Ailloni-Charas (Global Health Impact Fund), Sidra Ahmed (Munich Re Ventures), Thomas Miller (Nixon Gwit Law) and Balint Bene (bene : studio).
Pitching startups were:
Intellihealth, with a data management software focusing on obesity with medical science behavioral tools and psychology.
MedSign, with Telehealth communication platforms.
Valhalla Healthcare, with a tool leveraging AI and ML to deliver affordable healthcare.
After each pitch, the judges scored the presenting startup on a scale of 1-5. Intellihealth won the HealthTech Startup of November Award after receiving the most points from the panel.
Join our next free event in December
The next HealthTech RapidConf will be live on December 17th and include a panel discussion that focuses on the advancements in telebehavioral health as well as the monthly startup pitch session.
Panel discussion speakers include Lindsey Williams (Corylus Consulting), Arlen Meyers (SoPE), Pennie Sempell (StressPal), and Balint Bene (bene : studio).

If you are interested in viewing the HealthTech RapidConf: November, subscribe to our YouTube channel for live event notifications or sign up for our newsletter here and receive news about upcoming events.
Let bene : studio enhance
your digital product!