bene : studio is a global consultancy, helping startups, enterprises and HealthTech companies to have better product
How COVID-19 Has Proven that HealthTech Needs AI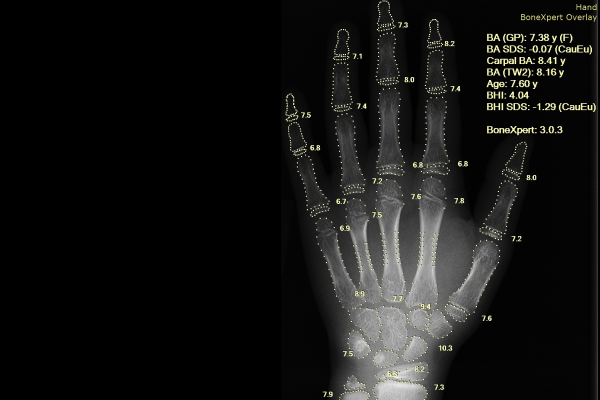 by Balint Bene, CEO of bene : studio and member of the HealthTech Networking Club.
HealthTech services have been at the forefront of the COVID-19 response, and in turn, have had to quickly adapt to surges in demand. In order to scale without disrupting the quality of care offered, artificial intelligence (AI) has been integrating with more and more HealthTech tools and platforms.
AI already plays a core role in other industries, but its benefits in HealthTech include being able to significantly improve patient care, reduce waiting times, support medical professionals, and make accurate recommendations or predictions based on data. In fact, an outbreak risk software utilizing AI capabilities was one of the first companies to recognize a cluster of unusual pneumonia cases in Wuhan, nine days before the WHO released a statement about COVID-19.
At the same time, the huge online shift taking place across the world is shaping a generation of people with better digital literacy who can reap the power of AI in healthcare. Here's how COVID-19 has proven that HealthTech needs AI.
Disseminating accurate information
In France, machine-learning chatbots are using AI to help the general public access real-time information about COVID-19. The bots are powered by data from governments and the WHO, and can answer questions about symptoms, exercise, and quarantine. So far, the technology has sent more than three million messages, and has considerably reduced the strain placed on hospitals and government institutions in the pandemic. Another key role the chatbots are playing is distributing verified, accurate information, so as to prevent widespread uncertainty or potentially harmful advice circulating in communities.
Elsewhere, data scientists at Johns Hopkins University Infectious Disease Dynamics have been working to build a model that projects epidemic trajectories and healthcare impacts in the COVID-19 crisis. The team has incorporated AI to scale the open-source model, which has since been sent to politicians across the US, providing them with a clear overview of infection rates, ventilator and bed use, and mortality rates. The 'COVID scenario pipeline' lets states prepare the volume of healthcare equipment needed per day, as well as guides politicians on how long to implement lockdown measures.
On a similar macro level, CORD-19 Search from Amazon Web Services is harnessing machine-learning to pull information from over 128,000 medical research papers. The search engine allows the general public and healthcare providers alike to filter for insights about COVID-19. The dataset is updated on a regular basis, and AI solutions support natural language processing to show relevant correlating information from past studies. Not only is the tool saving scientists large amounts of time, but it is also streamlining the journey towards containing the virus.
Facilitating diagnosis & prevention
Studies show that AI can correctly diagnose disease in 87 percent of cases, compared to 86 percent from healthcare professionals. Although small, this discrepancy means AI can detect and specify illnesses earlier and more efficiently, on a mass scale.
In New York, researchers are using AI, imaging, and clinical data to analyze COVID-19 patients and have developed an algorithm to rapidly detect the virus. The model bases the diagnosis on symptoms, possible contact with active cases, and lung disease in CT scans of the chest. The technology can serve as a 'second opinion' to physicians, and help to triage or prioritize patients in hospitals. There are plans to eventually deploy it worldwide to online and integrated healthcare systems.
Beyond COVID-19, AI is making incredible leaps in the overall health industry. In medical imaging alone, AI is anticipated to be worth $2 billion by 2023. Already, Google has built an AI algorithm to detect breast cancer by applying deep learning to medical image slides, highlighting cancerous cells. Researchers have also shown that Alzheimer's disease can be diagnosed years before it manifests with an algorithm that compares brain performance with radiologic readers. Unlike traditional methods of tomography and x-ray, AI can process images faster and observe anomalies more precisely, helping doctors to make customized treatment plans involving specifications for medication, diet, and exercise.
Driving automation
Clinician burnout is as high as 50 percent in some scenarios, which undoubtedly impacts access to care, patient safety, and the level of care. HealthTech AI solutions can automate repetitive processes like eligibility checks, un-adjusted claims, and data migrations, lowering the workload for medical staff and giving them greater flexibility.
In COVID-19, AI has decreased the need for face-to-face interactions, which has curbed the spread of infection, as well as other contagious illnesses in such a vulnerable time. A hospital in China has even adopted AI to aid robots who monitor admitted patient's vital signs via connected thermometers and devices, and deliver appropriate medicine and food to them. These robots have played a huge role in combating physician exhaustion.
Meanwhile, AI-as-a-service is a relatively new concept that integrates with hospitals' existing software to finesse workflows. The technology is predominantly used for operational purposes, addressing common bottlenecks in healthcare workflows and eliminating the possibility of human error. AI-as-a-service platforms like Olive can automate prescription orders, compliance, invoicing, inventory management, and much more. Along with automating processes, its abilities can be personalized according to specific user needs.
AI can additionally automate processes that improve digital security in healthcare. The technology can analyze, anticipate, and defend against cyberattacks, viruses, and other threats. For instance, AI can automatically flag unusual behavior such as large file downloads and failed login attempts. Similar to how AI detects anomalies in imaging, intelligent automation uses sophisticated machine-learning techniques to deter bad actors. The systems monitor abnormal behavior (the 'intelligence' part) and immediately block it (the 'automation' part). Particularly in COVID-19, where ransomware attacks targeting hospitals have been rife, AI can protect healthcare databases now, when they are needed most, and well into the future.
An AI litmus test
It's no coincidence that AI algorithms are modeled on brain cell interactions. AI mimics biological intelligence through a network of thousands of neurons and processing channels – each of which performs a basic logical operation from raw data. Because the network is so intricate, layers of neurons pool inputs from other layers to form a more in-depth outcome. The technology fits perfectly within HealthTech because AI models evolve alongside knowledge of the human brain.
At the moment, disseminating accurate information, facilitating diagnosis and prevention, and driving automation are only a small representation of what AI is doing in healthcare. The COVID-19 pandemic is a litmus test for the advanced capabilities of AI, and in the wake of the crisis, the technology is likely to become standard practice. Considering the vast amounts of untapped data in healthcare, the potential for AI to optimize the sphere is immense.
AI is the complex solution to simplify healthcare, for now and for good.
About the HealthTech Networking Club
The invite-only club connects HealthTech startups, investors, consultants, suppliers, and healthcare providers and accepts applications from all areas of HealthTech including IoMT, Pharmatech, and Biotech to bring more valuable connections to its members.
If you are a HealthTech company and believe your organization can benefit from new connections and contribute to the community, apply for membership.
Learn more about the HealthTech Networking Club ›
The next HealthTech RapidConf will be live on January 28th and include a panel discussion that focuses on the healthcare industry from the patient's point of view.
Panel discussion speakers include Chris Saxman (Nymbl Science) and Balint Bene (bene : studio). More speakers are to be announced, please follow the event page for updates.
If you are interested in viewing the HealthTech RapidConf: January, subscribe to our Facebook or YouTube channel for live event notifications or sign up for our newsletter here to receive news about upcoming events.
Let bene : studio enhance
your digital product!