bene : studio is a global consultancy, helping startups, enterprises and HealthTech companies to have better product
The biggest investments in HealthTech in 2022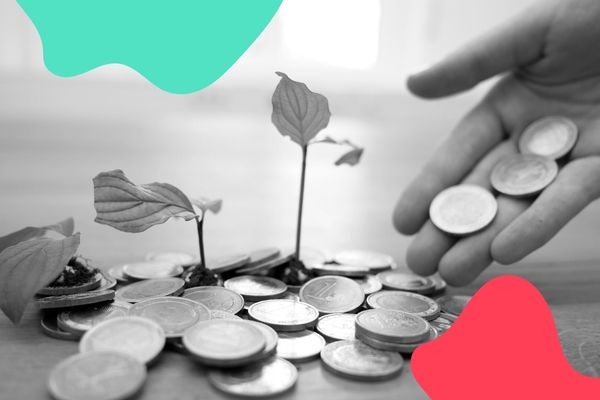 Next to some of the life-changing trends we saw transforming the industry last year, there have been significant changes in the lives of HealthTech organizations too. Even though the sector received less funding in 2022 than in the year before, and the curve flattened out – probably as a result of the massive spending in the years of COVID – the year still had plenty of funding and acquisitions, as many giants decided to take a slice of this booming industry. We collected some of the most important news that perfectly describes where HealthTech has been heading and what kind of shifts we can expect this year.
CVS Health to acquire Signify Health ⍈
Signify Health is a leading healthcare platform used by +10,000 clinicians in the US, continuously improving patient engagement, outcomes, and care coordination. After receiving $564M in its IPO in 2021, CVS Health decided to make a bold move and acquire the organization pioneering in in-home and technology-enabled healthcare services.
Amazon and One Medical Sign an Agreement for Amazon to Acquire One Medical ⍈
One Medical is a human-centered, technology-powered primary care organization on a mission to make quality care more affordable in the US. The global e-commerce company spent $3.9 Billion to acquire the company with the aim to reinvent healthcare, next to launching Amazon Clinic and starting to provide virtual healthcare services.
Doctolib raises €500 million, officially France's most valuable startup at a €5.8 billion valuation ⍈
Having raised €500 million in equity and debt funding, Paris-based Doctolib is now valued at €5.8 billion. Over 300,000 medical professionals use their subscription-based SaaS service, which connects tens of thousands of healthcare professionals with their patients. Eurazeo, a French investment company, led this tremendous round.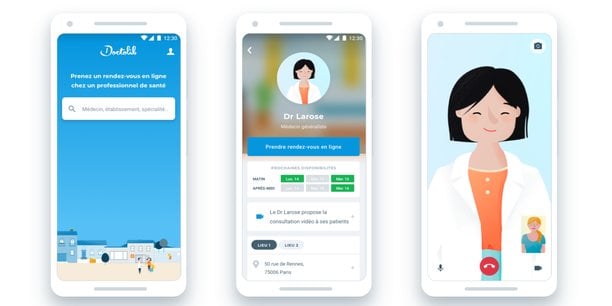 Clarify Health clinches $150M series D, boosting valuation to $1.4B ⍈
Clarify Health is a healthcare analytics platform that provides visibility into 300 million real-life patient journeys by leveraging machine learning and 14+ billion AI-powered predictions. They've won multiple awards in the past years with their innovative solution driven by big data, so we weren't surprised when they closed a $150M Series D funding led by SoftBank Vision Fund 2.
Digital Health Startup Transcarent Just Raised $200 Million To Grow Its Concierge Medical Business ⍈
Transcarent's primary focus is on telehealth services next to offering at-home visits, appointment bookings, therapy, specialists, and pharmacy services 24/7. The $200M venture capital in their Series C round was well deserved for their one-stop-shop solution, led by Kinnevik and Human Capital.
Bristol-based OKKO Health raises £2m in pre-seed round ⍈
Okko Health is a developer of home-monitoring applications designed for measuring vision. DvH Ventures led a £2m pre-seed round in 2022 to support the launch of their eye health monitoring app. We're proud to list Okko Health among our clients as we worked on improving the UX of their home-monitoring health app, including a product audit you can access here. Congratulations to Okko Health on the great news! 👏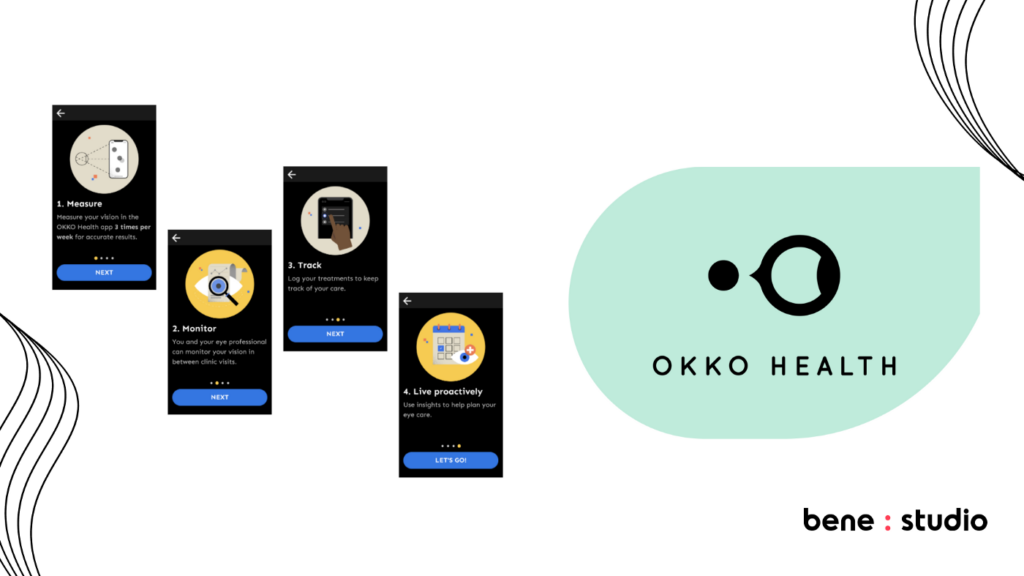 Health AI Startup Biofourmis Hits $1.3 Billion Valuation With Series D Funding ⍈
Founded in 2015, Biofourmis is one of the fastest-growing digital health companies working to strengthen augmented, personalized care and empower people with chronic conditions to live healthier lives. General Atlantic led the round, but CVS Health also joined to empower the development of digital therapeutics and AI to monitor patients remotely.
---
We're happy to see these – literally – life-changing companies growing: bene : studio is also devoted to helping companies advance their digital products in HealthTech. Is this something that you would be interested in? Let's connect at a free consultation and discuss your digital product's development strategy!
Let bene : studio enhance
your digital product!