bene : studio is a global consultancy, helping startups, enterprises and HealthTech companies to have better product
Digital health conference season recap: Our thoughts after attending 15+ events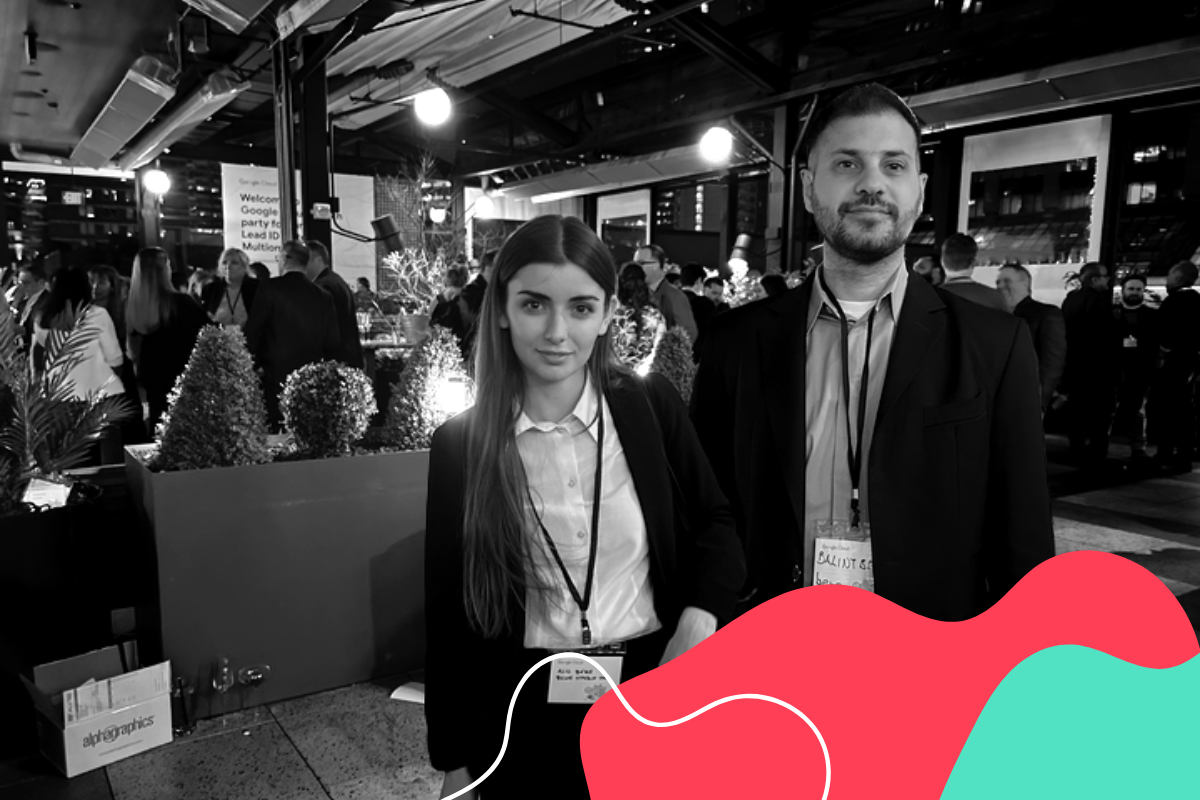 As the COO of bene : studio, I recently had the opportunity to attend several conferences and events in the MedTech and Digital Health industry alongside our CEO, Bálint. These experiences have been invaluable in keeping us updated with the latest trends, connecting with industry professionals, and gaining insights to propel our company forward. In this blog post, I wanted to summarize our experience and share key learnings from the events we attended this season.
Why Boston?
In choosing the ideal location for Digital Health conferences, our strategic decision led us to Boston. The city's robust ecosystem is fueled by a vibrant network of investors, entrepreneurs, startups, and industry leaders committed to driving MedTech innovation. Boston appealed to us for similar reasons when we opened one of our offices in the city.
Boston's global reputation as a leader in healthcare and life sciences is unparalleled. It hosts a remarkable concentration of internationally acclaimed medical institutions, cutting-edge research facilities, and prestigious universities, establishing itself as a hotbed of innovation and expertise. Organizations such as Massachusetts General Hospital, Harvard Medical School, and the Massachusetts Institute of Technology (MIT) attract brilliant minds and foster groundbreaking advancements in medical technology.
The conferences we attended
Let's take a look at the incredible line-up of conferences we were privileged to attend in the past two months:
If we attend an event, we usually share our experiences on our Linkedin account. Make sure to follow us here!
Forging connections & gaining experience
Attending more than 15 events and conferences, we've come to realize that pursuing knowledge and connections has been both exhausting and undeniably the best decision we could have made to foster personal, professional, and business growth.
One of the first things we noticed was the enthusiasm that filled these gatherings. Everyone there, from MedTech industry experts to aspiring entrepreneurs, was eager to make new connections, share experiences, and expand their networks. It was refreshing to see how open and approachable people were, with their eyes shining bright in anticipation of meaningful conversations.
In a world that often demands us to suppress our natural curiosity, these events encouraged us to embrace the opportunity to connect. I quickly learned that being shy would hinder my progress in this bustling ecosystem. People craved interaction and were genuinely interested in forging new relationships. Engaging in conversations about MedTech, innovative ideas, the challenges of entrepreneurship, and the intricacies of cutting-edge technologies became a norm, as if a shared passion united us all.
Networking, as we soon discovered, is essential for building a successful business. These events provided a chance to connect with like-minded individuals from diverse backgrounds, fostering collaboration and growth within the MedTech field. Beyond expanding our local network, attending conferences opened doors to global partnerships that could potentially influence the future of our business.
We organized our own events!
Our enthusiasm didn't stop at attending events and conferences. Fueled by the desire to build meaningful connections within the MedTech community, we took it upon ourselves to organize our very own in-person events in Boston for the first time.
During our meetings, we realized something special was happening: the stories we heard were coming together in our minds. It became clear that connecting people who could support each other is crucial to help the industry grow. Our past experience organizing HealthTech Networking Club events reinforced the same belief. It felt great to not only network for our own interests but also create a mental database to connect others.
For instance, I personally connected an investor with a startup that shared the same interests, meeting them just two days apart. They have already scheduled their first meetings since then!
The two events we organized were the Happy Hours and MedTech Beer events. These gatherings were catered exclusively to individuals with a keen interest in the field of MedTech. With laughter, conversations, and shared experiences, we had an unforgettable time, fostering a vibrant atmosphere that further solidified our bonds and enriched our journey.
The two events we organized in Boston for MedTech professionals
Conclusion
As days turned into weeks and events blended together, something wonderful emerged: new friendships and a network that extended beyond the professional realm. These relationships – nurtured through shared experiences and a mutual drive for innovating the MedTech industry – became a source of inspiration, support, and countless opportunities.
Of course, it wasn't just the connections that made this journey rewarding. Each event served as a gateway to a wealth of knowledge. Listening to Digital Health industry experts, participating in workshops, and immersing ourselves in the vibrant atmosphere allowed us to learn and gain wisdom, even when we least expected it.
These past weeks have been a whirlwind of non-stop networking, self-discovery, and personal growth. It was tiring, yes, but the rewards far outweighed the exhaustion. Through attending MedTech and Digital Health events and conferences in Boston, we have become part of a community that values collaboration and celebrates innovation. This immersive experience has expanded our horizons and fueled our aspirations for the future.
Many people have asked us: "Do you now also have daily meetings with your company?" We were proud to respond "No!". The reason behind this lies in the extraordinary efforts of our dedicated team. They work tirelessly during this period, taking charge and executing tasks with minimal guidance from us.
Our journey through these intense times has been made possible by the collective strength of our team. My sincere gratitude goes out to them for helping us make this trip possible!
We are hiring!
Let bene : studio enhance
your digital product!