bene : studio is a global consultancy, helping startups, enterprises and HealthTech companies to have better product
Navigating the tech landscape: Meet our board director, Péter Csillag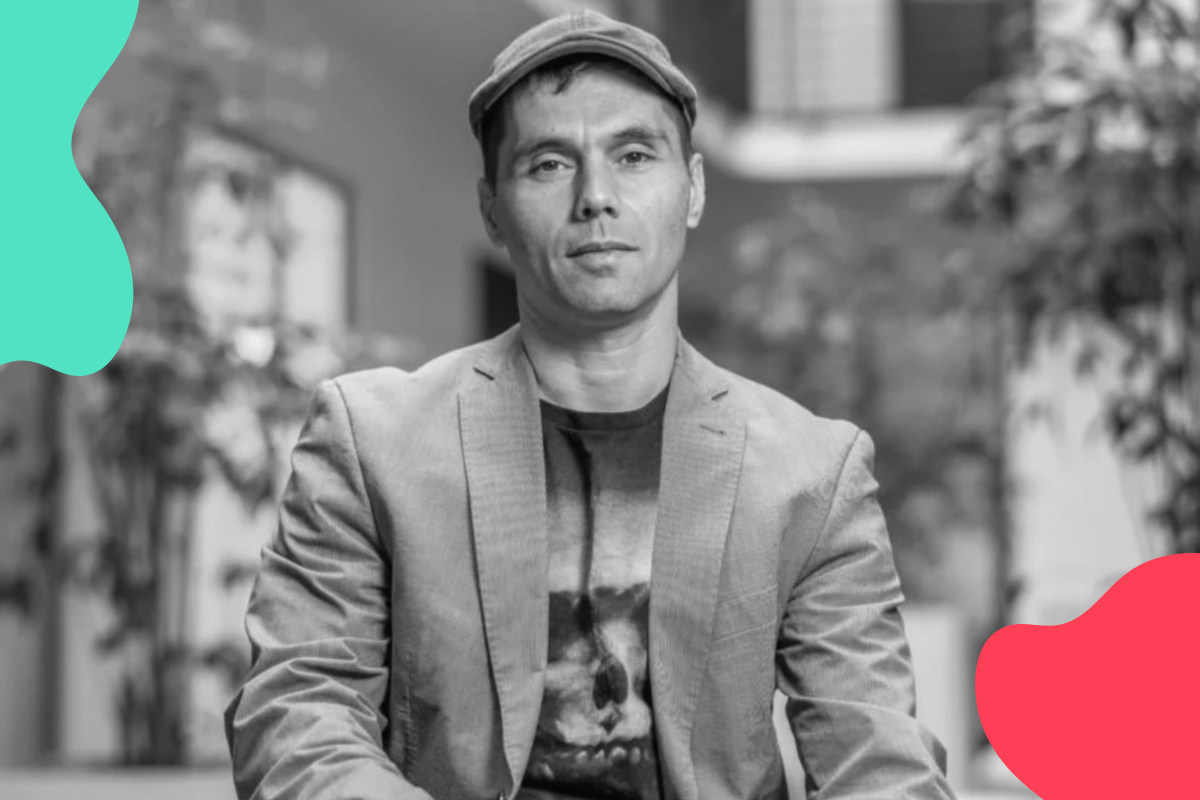 After introducing you to one of our board directors, Petya Balogh, now it's time for you to meet Péter Csillag too! We are fortunate to have such a prominent figure in the tech industry as one of our board directors here at bene : studio. With a rich entrepreneurial background, Péter's invaluable experience as the co-founder and former CEO of Starschema, a successful IT company sold for an impressive $42.5 million, brings immense wisdom and insight to our organization.
The pioneering tech investor, Peter Csillag
Péter is known for co-founding Starschema, a global data services consultancy. After HCL Technologies acquired the company for $42.5 million in 2022, Péter, the former CEO, started to focus more on his investments and also became the president of HunBAN, the Hungarian Business Angel Network.
As an angel investor, Péter generously extends his support to bene : studio and other tech companies, leveraging his expertise to guide us on our journey to success. He attends our quarterly board meetings to connect with our team and meets with our leadership team every month to give advice. His varied contributions span several areas, providing strategic guidance, fostering partnerships, and unlocking new opportunities for growth. With Péter's visionary mentorship, we are poised to achieve great heights in the ever-evolving landscape of technology.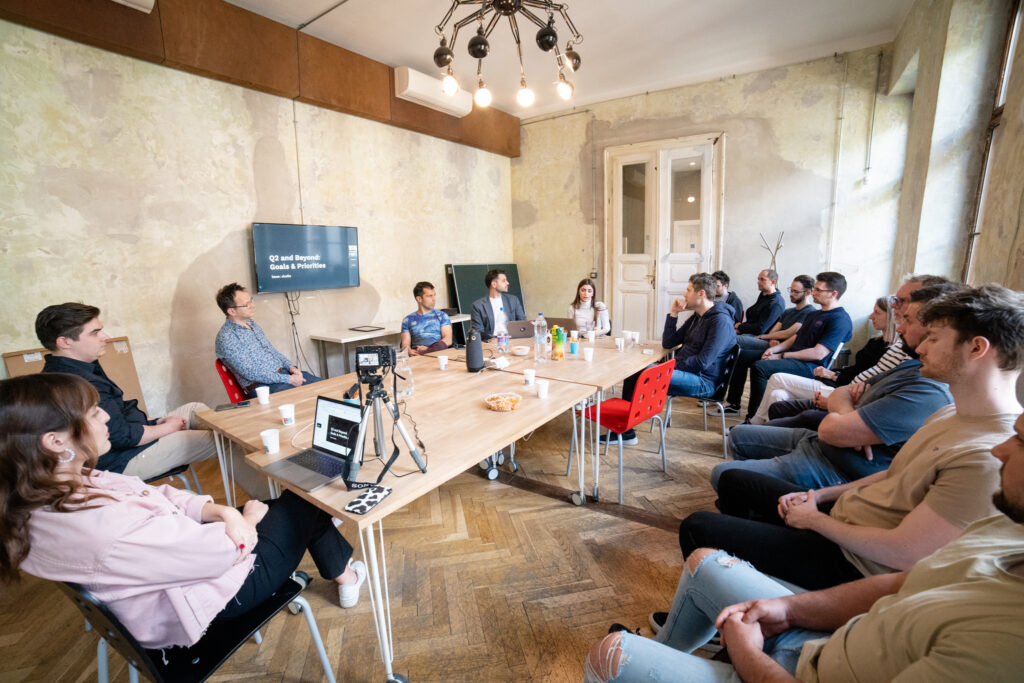 Adapted to technological innovations: living in the age of big data and AI

Starschema, having assisted Fortune 500 companies in harnessing the power of data, gave Péter a profound understanding of the subject and a front-row seat to the big data revolution. Now, he sees a new dawn on the horizon: the AI revolution. At our most recent board meeting in April, we shared perspectives on AI and its prospective role in shaping the future. Péter recounted his big data journey and drew parallels between the two biggest tech revolutions of our century.
"The economic climate during the big data revolution resembled our present-day situation: an economy fraught with unpredictability and uncertainty, making it tough for companies to secure clients.
While this was happening back in the 2000s, a massive technological shift was underway, led predominantly by Google. They effectively disrupted traditional data management with their scalable databases and processes. Google's need to store and index vast amounts of data demanded a fresh approach.
Prior to this, data was primarily handled by data professionals; non-technical people, including developers, weren't directly involved. With the arrival of parallel databases and data processing, a broader audience was able to access these resources. New data analytics tools like Tableau also emerged, granting those who had never before handled data access to extensive public databases through diverse tools. The potential to collect, store, and process unlimited amounts of data opened up, along with the capability to create compelling visualizations, among other things.
While data professionals initially feared job loss, they ultimately became even more crucial in this rapidly growing data industry, as the need for professional oversight of fundamental technical aspects became evident.
A similar pattern is appearing with AI and software engineers. The technical barrier to – for example – creating applications or functionalities has been significantly lowered, causing a degree of fear as we face this unfamiliar territory. However, engineers shouldn't be overly concerned. AI will indeed introduce many newcomers to the engineering field, but only experienced professionals will truly understand how to create outstanding applications and properly utilize existing technologies. These newcomers may lack a comprehensive understanding of what they're creating. AI is an excellent efficiency tool, but a deeper knowledge is necessary to troubleshoot underlying issues, comprehend the mechanisms behind the scenes, and understand the bugs these new users might produce." – Péter Csillag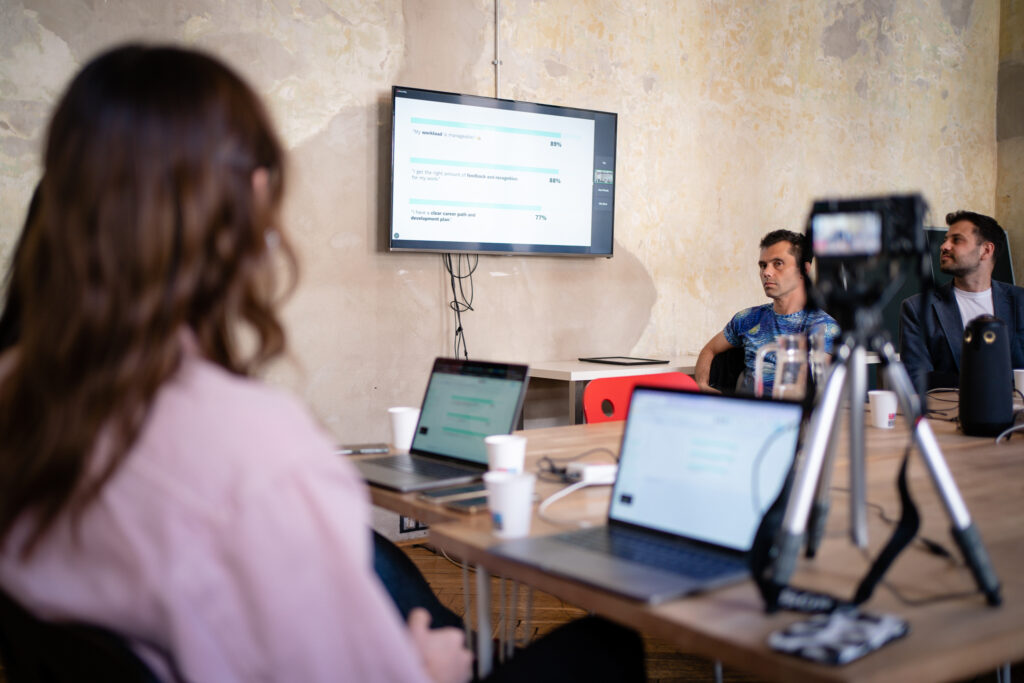 If you find Péter's thoughts and work just as inspiring as we do, make sure to follow him on social media!
Cover image source: Forbes, László Sebestyén
Board meeting photos made by Dániel Novák
We are hiring! Check out our latest openings:
Let bene : studio enhance
your digital product!