bene : studio is a global consultancy, helping startups, enterprises and HealthTech companies to have better product
Guidance from the best: working with Petya Balogh, our board director and trusted mentor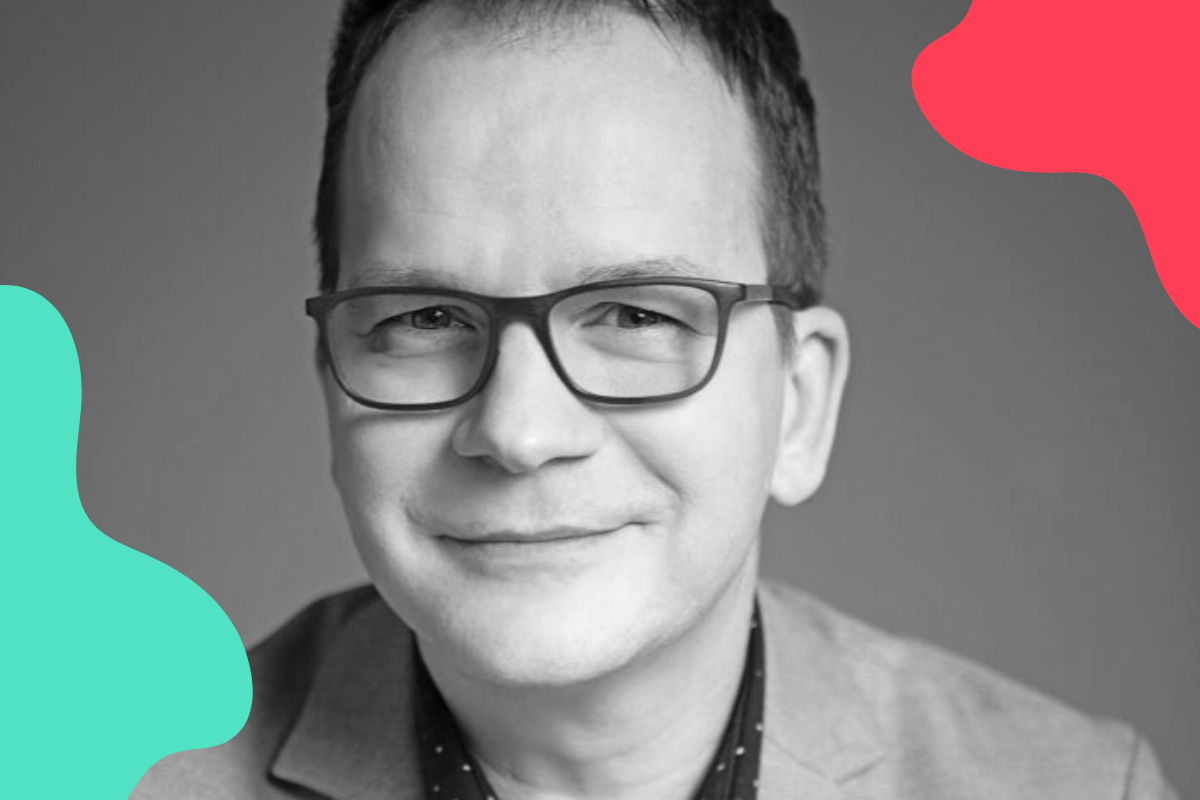 Meet Petya Balogh, our supervisory board director, long-term advisor, and one of our favorite mentors. Programmer since the age of 7, Peter grew into a successful entrepreneur building companies like NavNGo, a global GPS navigation company with 800+ employees selling consumer products and solutions to car manufacturers. These days, he is helping Hungarian technology startups as an advisor and angel investor: he recently launched STRT Holding, an investment company to help Hungarian and regional startups succeed and support them in entering global markets, but you might have seen him on TV in Shark Tank as well. As he started working with us more than two years ago, it's time for a proper introduction and a sneak peek into our work together.
Petya Balogh: a programmer since childhood
Peter comes from a family of engineers: his parents are electrical engineers, and his two brothers are engineers. His wife is a programmer, project manager, and the founder of DreamJo.bs. He has been an obsessive programmer since childhood. Along with several other players in the field, he formed NNG, a navigation software company that supplies the global automotive industry with its unique navigation software. After selling his stake, he left NNG to become an angel investor in startups.
As an experienced entrepreneur, Petya Balogh has been actively helping us to be able to grow sustainably. He has joined us as one of the directors on the supervisory board together with Péter Csillag to ensure our growth and stability. On average, bene studio consults with Petya every 2-3 weeks: we put together our business plan together, talk about our long-term goals, and discuss our processes, reporting- and team structures with his close involvement.
Getting first-hand insights into healthy company culture and the world of startups
As Petya created a workplace at NNG where people belonged and loved to go to work each day, he consistently highlights the importance of company culture, and we're implementing his ideas to maintain a healthy work environment. We have already won 3 "Lovable workplace" awards in recent years, and we're sure that our continuous work with him greatly impacted these achievements.
With the benefit of mentoring many startups, Petya can always give us valuable, broad insights based on his immersive experience and the daily challenges and needs of the companies he meets. As many of our clients come from the realm of startups, these insights enable us to respond to their needs better. In addition to coaching our management, he helps define and achieve long-term goals and overcome obstacles.
Team members can indirectly benefit from his guidance. Sometimes, his advice is integrated into our processes or impacts our ongoing work with a customer as we realize a new, better direction. In addition, team members can often hear our management telling stories, passing on what he told them during one of the meetings. In addition, we have quarterly board meetings where the team can meet both of our board members in person and ask them anything.
With our board members' help, the bene : studio team was able to report continuous progress in the HealthTech sector, working not only with US and UK startups like DynamiCare Health and Coopah, but we started working with enterprise partners and top medical universities as well.
Four learnings from our latest board meeting
At the end of last year, we had our annual year-closing board meeting, where we sat down to look at our achievements and identify areas to develop further. Petya was also there to share his views on various topics and gave us great advice. Now we're sharing some of them with you, as they might also be helpful for your business!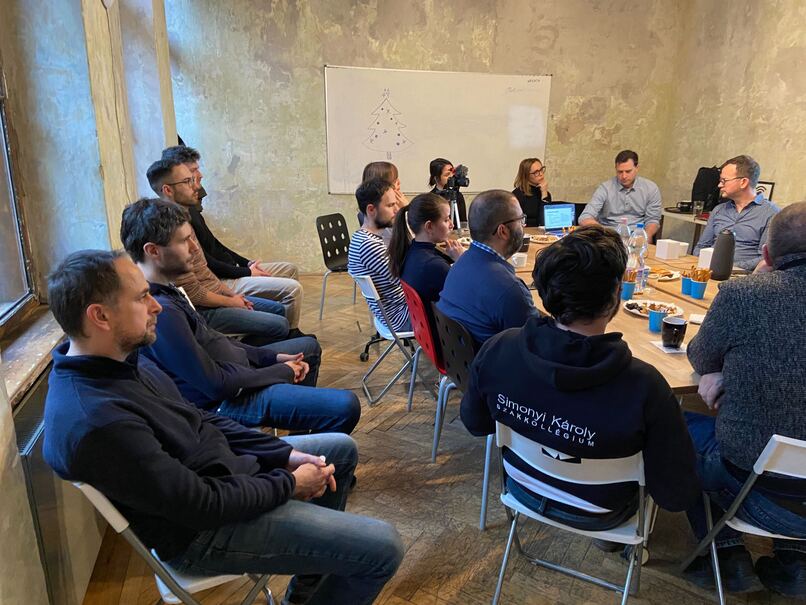 1, Always follow your guiding light
Petya thinks having a clear mission statement is essential for any organization or business. A mission statement serves as a guiding light for all decision-making within the organization and ensures that everyone is working towards the same goals. A mission statement outlines the purpose of the organization, what the organization is striving to do, and how it will achieve its goals. He believes that bene : studio's narrowed focus on the primarily US–based HealthTech industry helps us differentiate and find better projects. A well-defined area allows the team to become experts in a specific sector.
2, Take care of your team, not just your customers
"Customers are easier to find than good people in your team."
Petya thinks caring about your team is just as important as caring about your customers. When your team members are supported, encouraged, and given the tools to succeed, they will be more likely to go above and beyond for the business to grow. A team that works well together will be able to satisfy your customer's needs and provide more value to clients. Ultimately, focusing on your team and your customers needs to be a well-balanced scale. Luckily, we're constantly working on becoming better as a workplace, and we recently collected the practices we use daily to maintain a healthy work environment!
"I learned from Petya that I should not work in my company, but ON my company. I remember these words every day."

– Alíz Bene, COO at bene : studio
3, Be prepared for constant changes
In the past three years, we have observed constant changes in the business environment catalyzed by the COVID crisis, war, economic downturn, global chip crisis, and other happenings. It might sound threatening, but every company should be buckled up to adapt to these changes in order to survive. Being prepared for changes can allow a company to stay ahead of the competition and remain competitive. Change can also bring new opportunities for growth and expansion and the potential for increased profits. If you're prepared for massive shifts happening worldwide, you can stay in line with your customers' needs and expectations.
4, Aim for healthy growth
A company of our size should not just show steady growth in revenue and size every year but should also pay attention to how healthy the growth is. Keeping our growth healthy means that the studio always has a runway and a decent amount of capital reserve, so our projects are always the ones we're happy to work on and fit our expectations. Petya supports the idea that we should never depend on just one big project, which could easily put our business at risk due to the stability of the big customer. Healthy growth always means better processes, customers, and a better work environment, which is what we live by.
"At bene : studio, we would like to work on exciting projects and have a good workplace for all of us. Sometimes projects are messy, though. Sometimes we must jump in to save a company project from exceeding deadlines or avoid failure. In contrast, other projects are transparent and have a large enough scope and clear impact. You can find joy working on all sorts of projects, and we are trying to show our engineers the impact their work makes and help them internalize it."

– Petya Balogh, board member at bene : studio
If you find Petya's advice valuable, follow him on social media for more!
We are hiring! Check out our openings here:
Let bene : studio enhance
your digital product!